All Star Elevator, LLC provides high quality elevator services. Whether you are a business owner or residential home owner our services are focused to meet your specific need.
Commercial Services Include
We have cost-effective Commercial Elevator solutions for ADA-compliant accessibility that meet state and national codes for LU/LA elevators. With the features you would expect to see in a high-rise elevators such as automatic sliding doors and commercial fixtures, we deliver a professional appearance and a smooth elevator ride for passengers.
Our Commercial Freight Elevators offer LOW MAINTENANCE LIFT IDEAL FOR MEZZANINE AND BALCONY APPLICATIONS. Solutions offered can include Remote mounted control panel and motor are pre-wired and ready for immediate installation. Optional quick-connect cabling for push-button stations and gate interlocks greatly reduce the field-wiring costs. Optional hot-dipped galvanized or epoxy finish for outdoor or wash-down environments. Optional explosion proof components available for classified environments. Conforms to ASME B20.1 Safety Standards. Lifts loads up to 3,000 lbs in weight. Commercial Elevators are designed for Indoor or outdoor use. Also included is a lifetime structural warranty.
Our Commercial Ramps provide access to the temporary office at your job site with an all-aluminum stair or ramp system. The office is the heart of any job site, be it for a large construction project or a smaller, short-term assignment. But, due to the temporary nature of any job site, you need an access solution that offers more than durability. Access to your building must also be adaptable and easy to transport when you move to the next site. We have the commercial-grade stairs and ramp systems that are sure to meet your needs.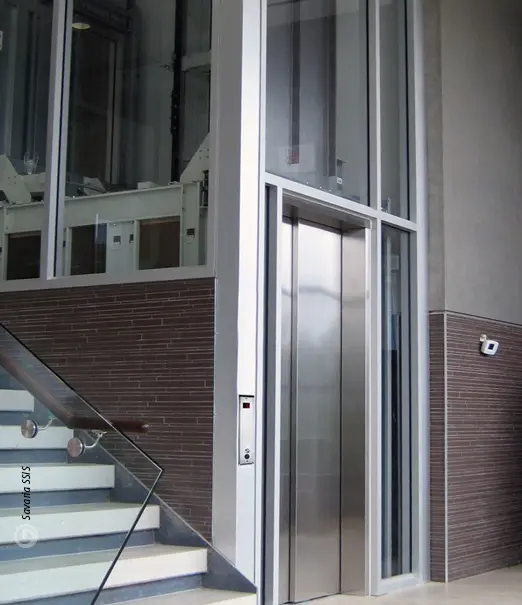 Wayne Larson (the owner of All Star Elevator) has 20 years of experience with under his belt and is focused on professionalism, value, and quality customer service!
Crystal Finishes Glass Cab Orion LULA (In Progress)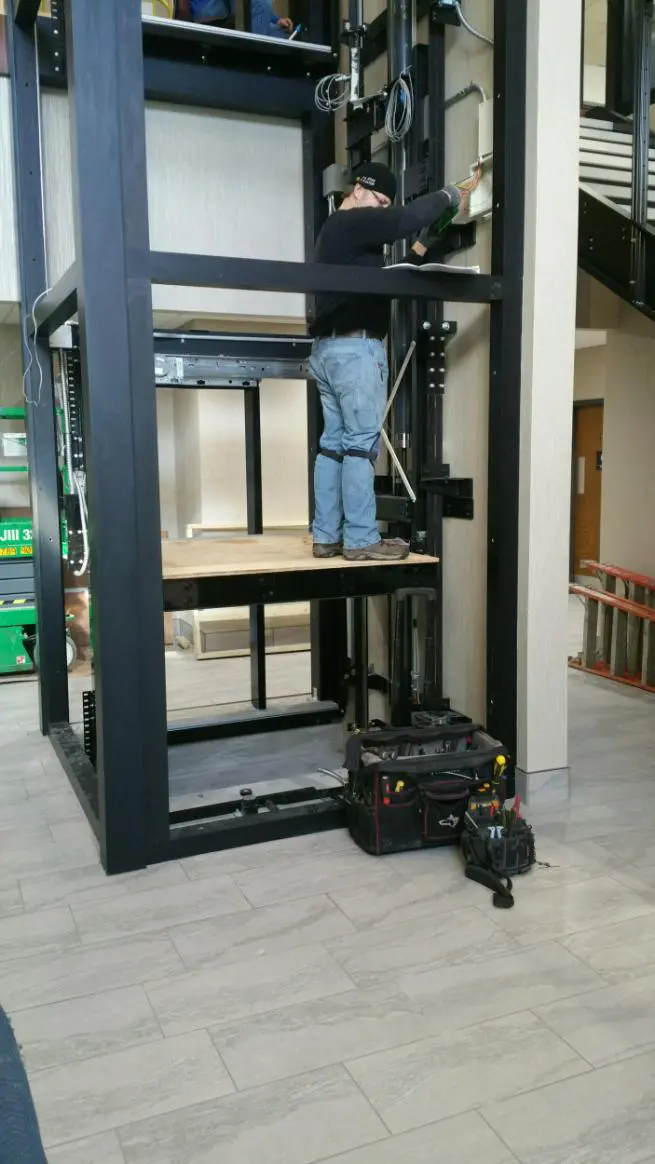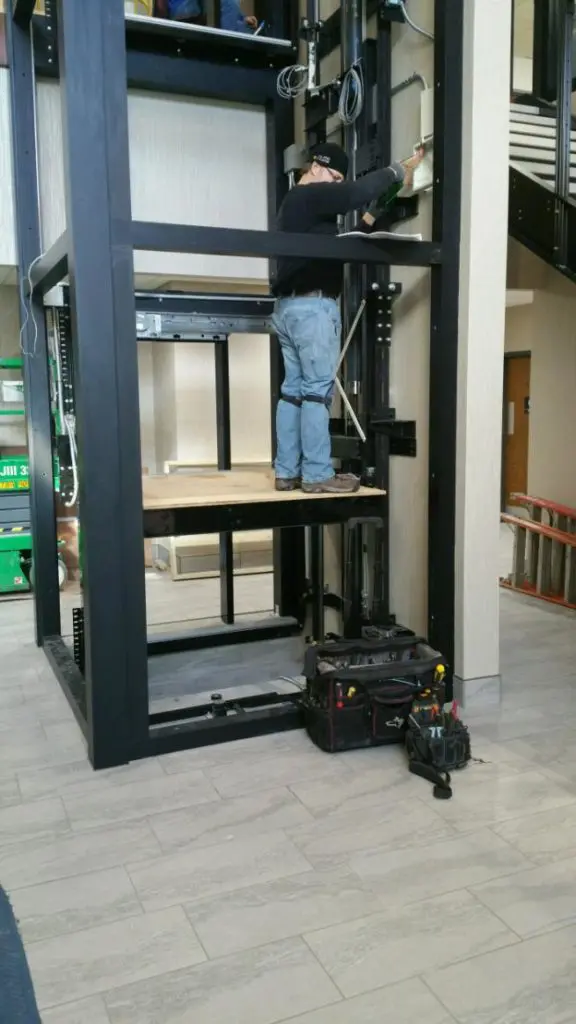 Crystal Finishes Glass Cab Orion LULA (Final)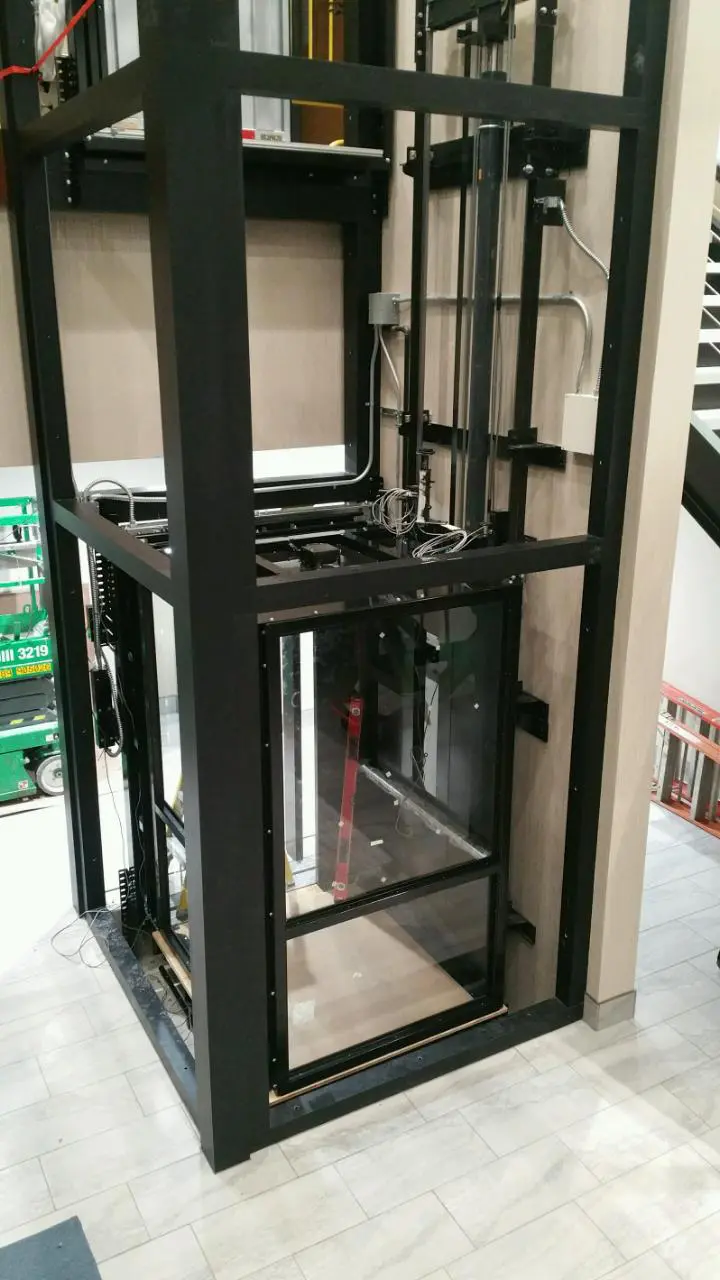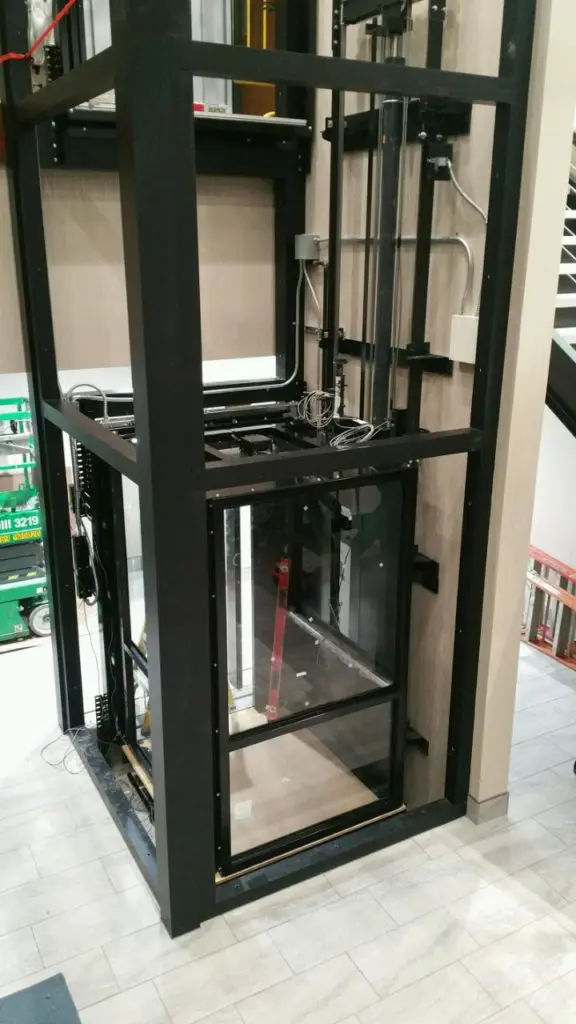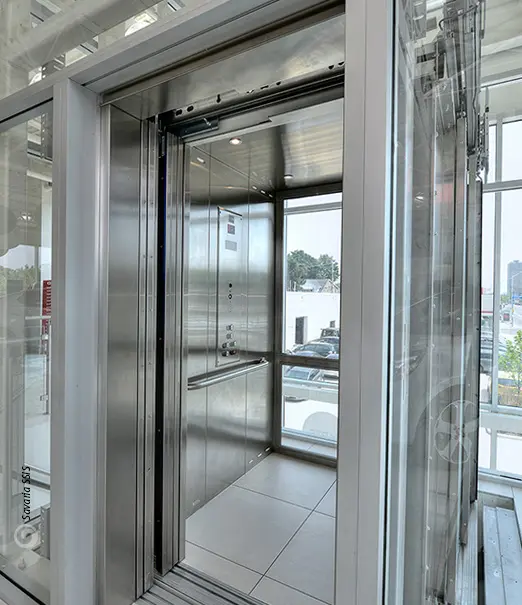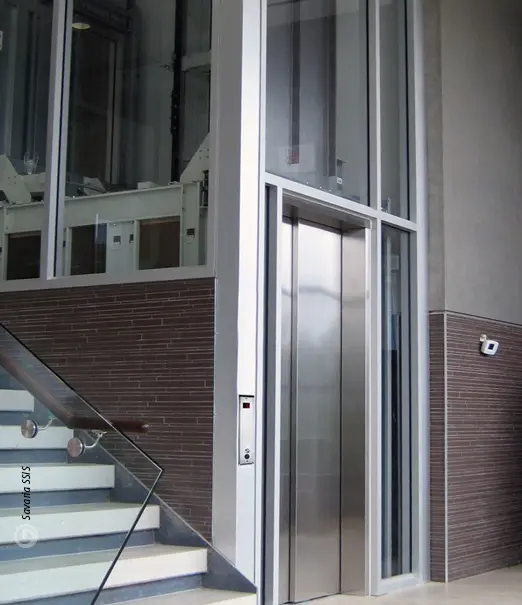 Savaria Stainless Steel Doors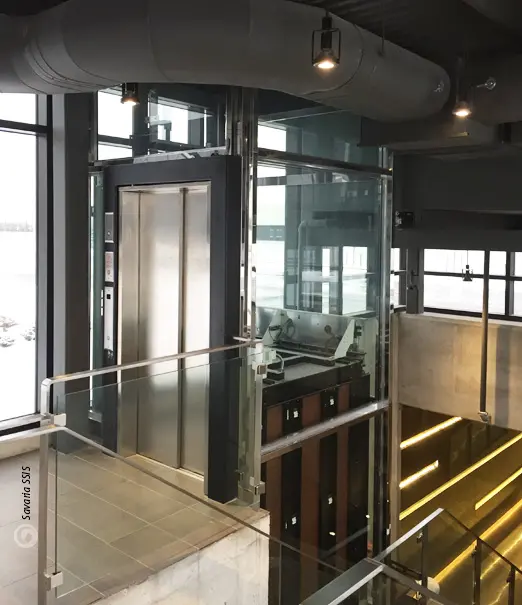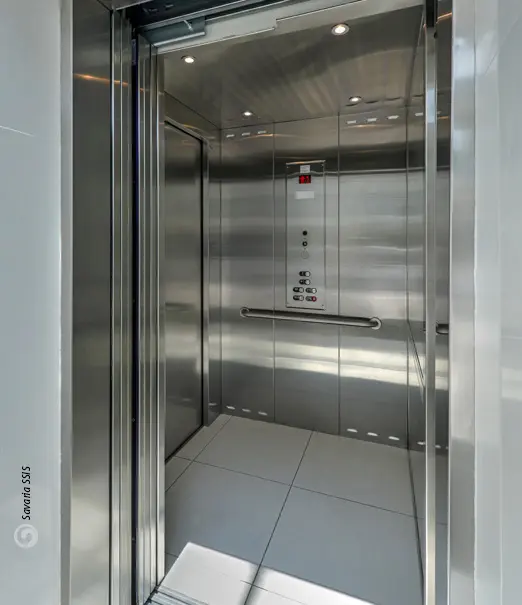 Savaria with Mirror Doors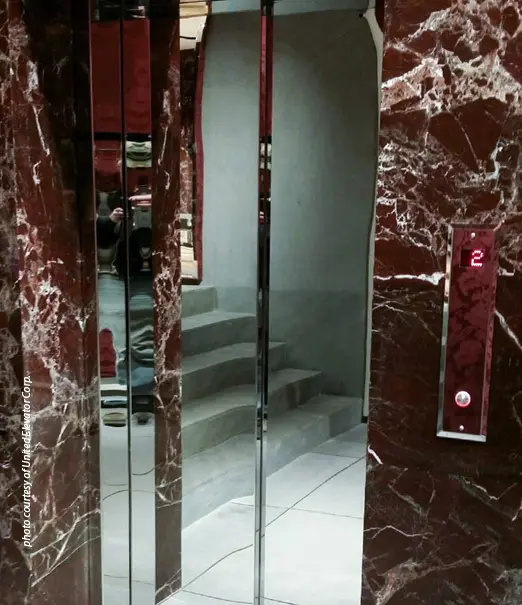 We Have Hundreds of Products to Meet your Needs! Inquire Below!