Residential Inclined Platform Lifts
Sierra Inclined Stair Platform Lift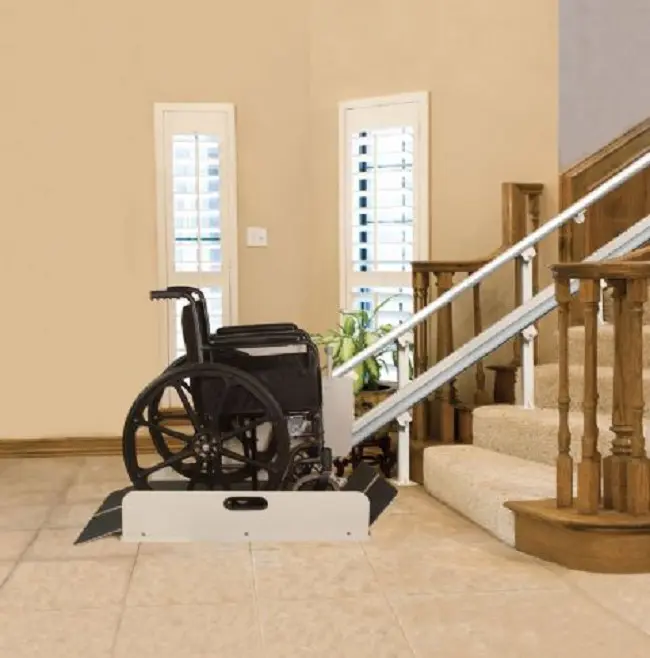 This inclined platform stair lift has a weight capacity of 500 pounds and accommodates manual wheelchairs and their riders!
With its fold up on and off ramps, the Sierra Inclined Stair Platform Lift allows those in a manual wheelchair the independence to move about their home. Additionally, this particular stairift style allows users to not have to carry or switch in and out of their wheelchair.
Product Benefits
Does not require major renovations
Combination of platform and stairlift
Structured for manual wheelchairs only
Increase independence of wheelchair users
Various safety features and options for dependability
We Have Hundreds of Products to Meet your Needs! Inquire Below!