Bruno Elan Indoor Stair Lifts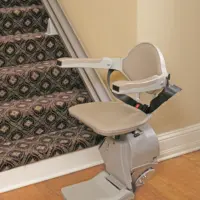 A home stairlift with features usually associated with top-of-the-line models!
Our Elan (SRE-3000) keeps stair lift prices in line and on track. Going upstairs and down has never been so effortless and inexpensive. The Bruno Elan delivers safety, performance and ease-of-use at an economy price. While all of our home stair lifts represent Bruno's commitment to innovation and reliability, the Elan especially demonstrates our determination to provide a rugged, yet lovely, stair lift for the entry level market.
Bruno Elite Curve Indoor Stair Lifts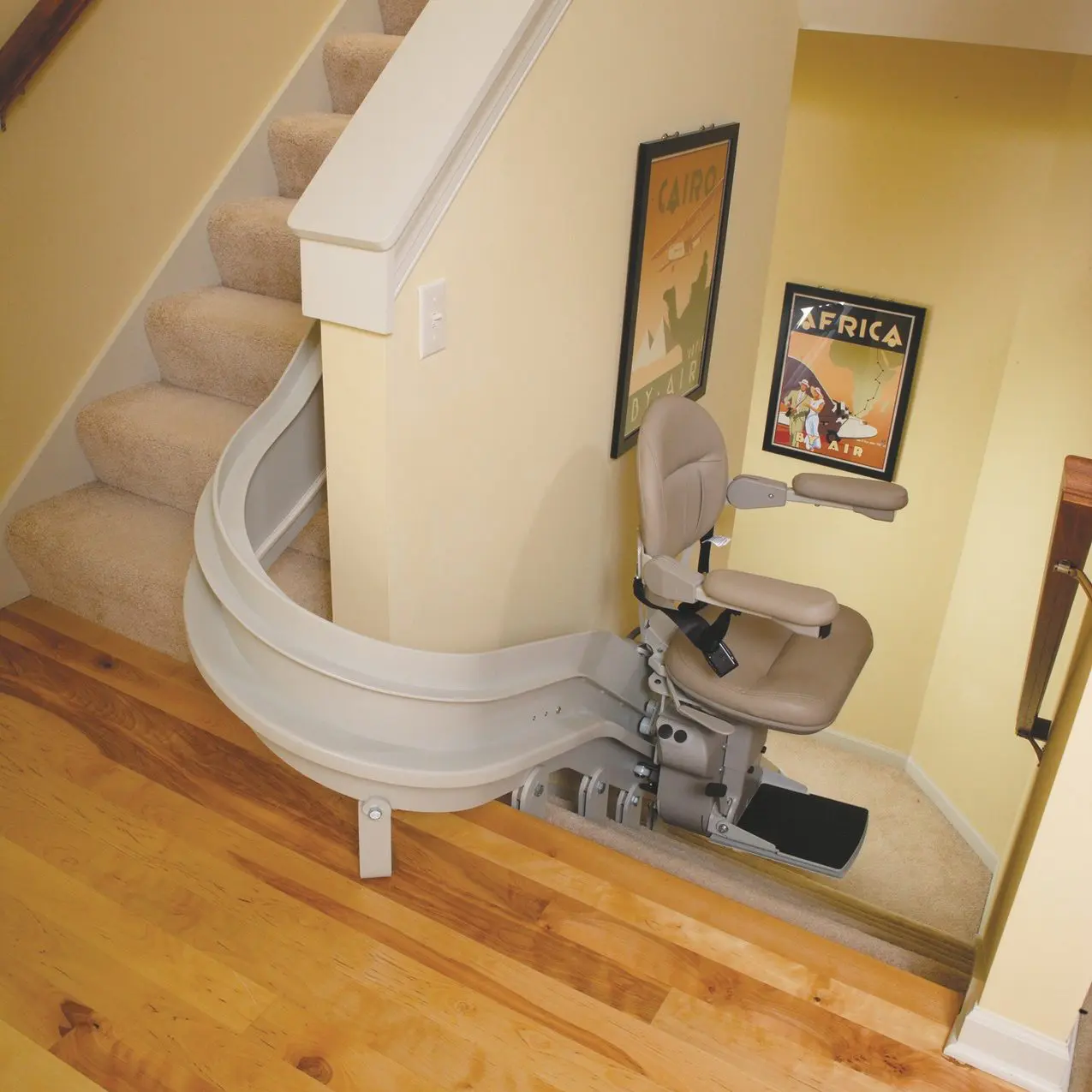 Every custom curved stairlift is crafted to exact specifications of your stairway.
Bruno curved stair lifts provide access while adding to your home's character. A curved stairlift by Bruno is the solution! With a safe and durable design, Bruno's Elite Curve (CRE-2110) can be installed on virtually all curved stairways, with the flexibility of mounting on either side of the staircase. Installed in just a few weeks, the graceful, elegant Elite Curve retains the beauty of your home, while extending your independence throughout it.
Bruno Elite Outdoor Stair Lifts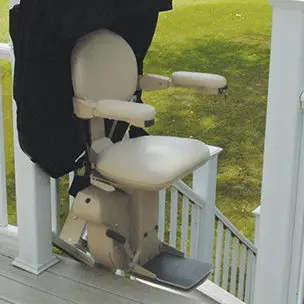 Enjoy your outdoor living spaces with the Bruno Elite Outdoor stairlift.
Designed to withstand varying climates, the Elite Outdoor stairlift combines easy functionality with sturdy design. A lightweight cover travels with the chair lift to provide protection when not in use. Count on your Elite Outdoor stair lift year round.
We Have Hundreds of Products to Meet your Needs! Inquire Below!