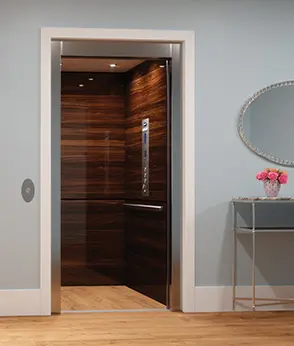 The perfect complement to your home.
The Eclipse residential elevator is a smooth riding elevator that doesn't require a separate machine room so it takes less space in the home and usually takes less time to install than hydraulic elevators. Construction requirements for the Eclipse are simpler than some other home elevators, making it easier to install into an existing home.
All Star Mobility, LLC can show you the many ways to make your Eclipse home elevator the perfect complement to your home with a variety of finishes and fixtures to suit virtually any décor. For superior convenience and a modern appearance, add Savaria automatic slim doors.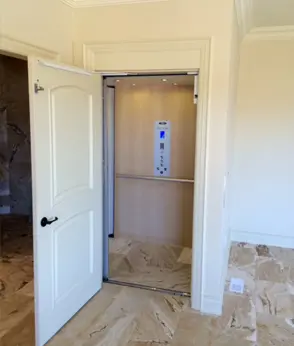 Infinity Luxury Home Elevator.
The Infinity luxury home elevator provides a smooth and quiet ride thanks to its precision hydraulic drive system. With gradual acceleration and deceleration, your ride starts and stops smoothly, automatically levelling at each landing. For superior convenience and a modern appearance, add Savaria automatic slim doors.
Choose up to 6 stops and configure openings to suit your home. A standard unit comes in your choice of melamine walls. Savaria also offers a selection of wood veneer finishes as well as finely crafted hardwoods such as raised cherry panels. You can also have your Savaria elevator finished on site by All Star Mobility, LLC to match your current home finishes.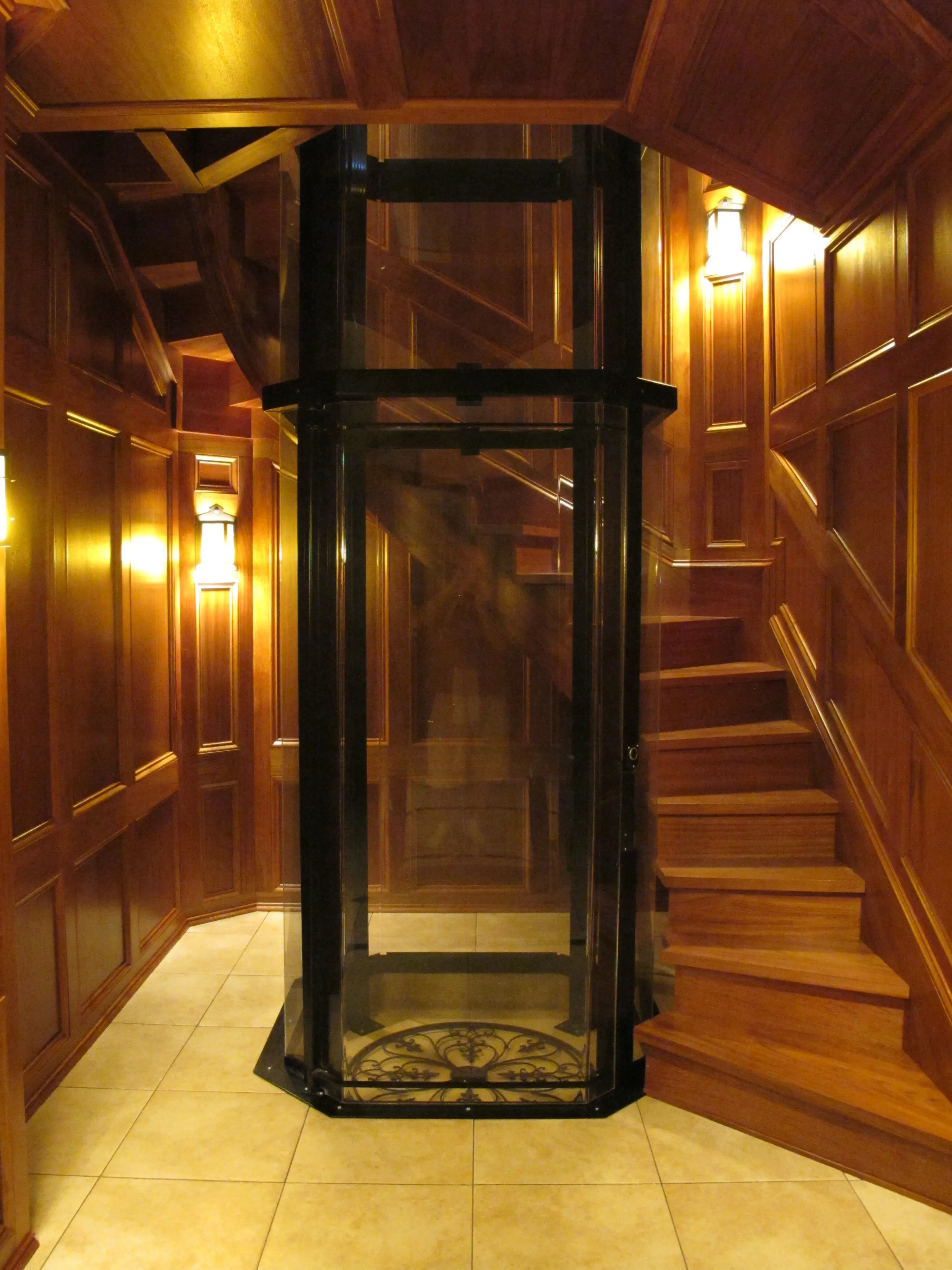 Change your perception of what a home elevator can be.
Your Savaria Vuelift is designed and built with care using the finest materials and reliable components to meet or exceed the strictest safety guidelines. The result is a home elevator that transcends convenience to deliver a ride that is an experience in itself.
Vuelift is driven by an energy-efficient winding drum drive train system using two aircraft cables for a smooth, stable ride. And out of sight – but not out of mind – the elevator cab is fitted with 24 guides made from low-friction material to gently glide the cab up and down.
Don't be fooled by Vuelift's delicate features – as strong as they are beautiful, Vuelift home elevators are available in 840 lb capacity acrylic models, or 950 lb capacity glass models. All proudly manufactured in North America.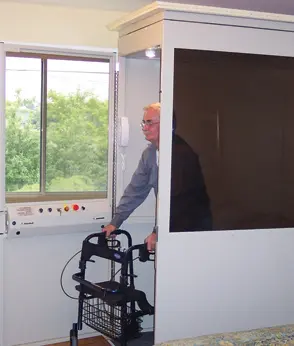 One of the easiest and quickest ways to add an elevator to your home.
Savaria Telecab requires minimal construction because no elevator hoistway is required for installation. Its modern design accommodates 2 stops making it our most economical elevator.
This innovative "vanishing" elevator travels on a guide rail system through a floor cut-out. The modern appearance of the Telecab blends into your home decor and the enclosed drive tower keeps mechanical components out of site and safe. This unit is a good option for those with reduced mobility. Your Telecab elevator comes with interior lighting and is finished in white powder coat. If you're considering a home elevator, but are worried about space, the Savaria Telecab home elevator may be just right for you.
We Have Hundreds of Products to Meet your Needs! Inquire Below!